Fighting the battle between what you know and what you feel is one of the biggest wars you would ever have to engage in.
What God says and circumstances of life don't always align and sometimes we are left in the gap of confusion. Who do we believe? We know this is what God says… but it is not what we see, in fact, what is right before us is the complete opposite of what God is saying… so who do you believe?
Can you have faith even when everything is going wrong? Can you trust that God would not let the ship go under even when you are in the middle of a storm?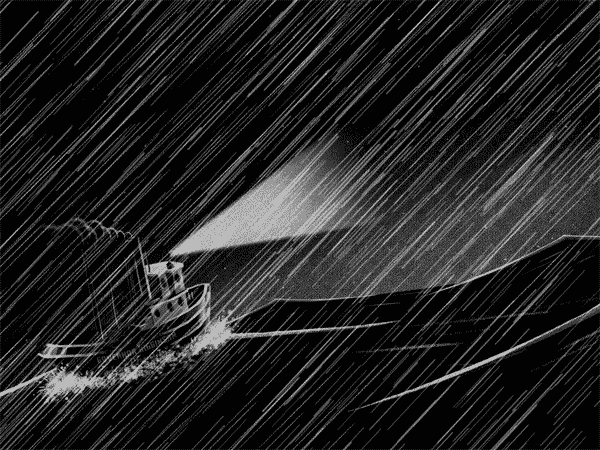 Can you believe that God would provide all your needs even when rent is due next week and you have 81c in your account?
Can you believe that God will heal you even when the pangs of pain are piercing through your body?
Can you believe that you will be the mother of many nations when you do not even have a child to call your own?
How can you believe that you are the head and not the tail even when your grades say something else?
How do we reconcile what we know and what we feel? How do we reconcile God's promises with what we see? How can I believe God when what He says He will do is beyond the borders of my imagination?
How can I trust when I do not see how what He says can ever be possible?
How can I believe the big harvest God promised when it has not rained in the last three years?
The bible says that the difference between our thoughts and God's thoughts is as far as the heavens are from the earth. So technically, you cannot fully understand God's thoughts you are not expected to. What God wants from you is to trust it. In that gap between the heavens and the earth…trust God.
It's hard…I know…you will shed many tears, you will go in and out of despair and worry; you will wonder why God wouldn't just do things the easy way.  You will even be upset and wonder why God always waits till the last minute…but keep coming back to the place of trust…remembering that no word from God will ever fail! It does not matter how many promises God makes, they are all yes and amen in Christ Jesus!
Fortunately or unfortunately, there has to be a situation that God can step into to reveal His power.
If the Israelites were not stuck between the Egyptian army and the Red sea, they would never know that God can part the sea.
If they did not pass through the desert, they would never have known that God can cause streams to spring forth in the desert.
If they did not pass through the wilderness they would never have known that God makes ways where there are no ways.
If Abraham was not 100 years old before he had a son, he would never have known God's power to give a child at an old age.
If Daniel was not thrown into the lion's den, how would we have appreciated God's mighty saving power?
If Lazarus had not been dead four days, how would we have known that God can raise a dead man when he had already started decaying?
Before the calm, comes the storm.
God is getting ready to show off in your life, don't give up…hold on. He would do just what He said He would do!